What Every Pet Owner Needs To Know
A pet can bring so much joy into your life, but the costs of owning a pet can add up quickly. One of the costs you need to consider is pet liability insurance for renters.
Without this critical coverage, you could be footing the bill for any damage that your furry companion causes. Today, I will dive into the details of pet liability insurance and why you should consider it. 
What is pet liability insurance for renters?
When you are renting a place to call home, it is important to get the right insurance. If you have a pet, then obtaining pet liability insurance through your renter's insurance policy is a good option. 
Pet liability insurance is there to help cover the costs of any damage or injuries that your pet causes. However, it will not cover your pet's healthcare expenses. If you are looking for insurance to help you cover medical expenses for your pet, then you should look into pet insurance from a company like Embrace. (More about pet insurance below!)
Think your pet wouldn't cause damage? Think again
Although you may think that your dog or cat could never seriously harm someone or cause extensive property damage, you can never be sure. 
The biggest concern comes with the potential for dog bites. In the U.S., there are 4.7 million dog bite incidents each year. Of those bites, around 800,000 are serious enough to require medical attention. Many serious dog bite injuries involve small children. In 2019, the average cost of a dog bite claim was $44,760. 
But the issue of pet liability doesn't end with dogs. In the U.S., there are around 400,000 reported cases of cat bites. Of those incidents, approximately 66,000 are serious enough to warrant an emergency hospital visit. 
With any pet incident, medical expenses can add up quickly. If someone is hurt by your pet, then you may be forced to cover the costs. 
What does pet liability insurance for renters cover?
With pet liability insurance, you would be covered in case your dog causes an injury or property damage. Instead of footing the bill yourself, the injured party would file a claim with your insurance company. The hope would be that your insurance would cover the entire bill. But depending on the amount of damage done, you may still be financially responsible for part of the incident. 
For example, let's say you purchase a pet liability insurance policy as an add on to your renter's insurance in order to cover up to $100,000 of damage caused by your pet. If your pet causes more than $100,000 in damage, then you would be responsible for the difference. 
What does pet liability insurance for renters not cover?
In most cases, there will be a limit to the amount of coverage you can purchase. So, you may be covered up to a certain dollar amount. But damages beyond that will be your financial responsibility. 
As you shop around for policies, you should also check that it covers your dog's breed. Many insurance companies will exclude certain dog breeds from coverage options. A few commonly excluded breeds include pit bulls, rottweilers, and huskies. 
Which companies and policies offer pet liability insurance for renters?
As a renter, you can purchase pet liability insurance through many renter's insurance policies. But you also have the option of purchasing a specific pet liability insurance policy. Here are a few options to consider:
Lemonade
Lemonade is a socially responsible insurance company that offers a wide range of renter's insurance policies. As a Public Benefit Corporation and a Certified B-Corp, you can feel comfortable working with this company. 
In terms of pet liability insurance, Lemonade has coverage options to protect you. The policy details and quote will vary based on the state you live in and other unique factors. Take a minute to check out this option today.
State Farm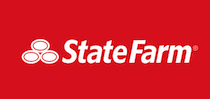 State Farm is a well-known insurance company that offers renter's insurance with pet liability coverage.
If your pet injures someone on your property, then you will have coverage. The company also offers pet insurance, which can be a helpful way to cover pet medical expenses. Plus, State Farm also offers plenty of other great insurance products that you can bundle with your renter's policy to get a discount. 
Who should get pet liability insurance for renters?
If you own a pet and live in a rental, then you should seriously consider obtaining pet liability insurance. Although you may think that your favorite puppy could never hurt a fly, it can happen to anyone. The wrong signal could send your dog off on a destructive tear. Pet liability insurance can give you some peace of mind. 
Who shouldn't get pet liability insurance for renters?
If you don't have a pet, then you don't need this type of coverage. Additionally, if you own your own home, then you don't need pet liability insurance for renters. But you should still consider obtaining pet liability insurance through your homeowners' policy. 
Personally, I've decided to purchase an upgraded pet liability insurance add-on to my homeowners' insurance. With the additional cost of around $45 per year, we have coverage in case our puppy injures someone. Of course, we hope this never happens. But it is better to stay on the safe side. 
Other pet insurance options
Pet liability insurance will protect your wallet if your pet causes damage. But what if your pet injures themselves? Puppies are known to get themselves into jams that result in expensive vet visits. In fact, the average cost of an emergency vet visit is between $800 and $1,500. 
For most, that can lead to a stressful financial situation. That's where pet insurance can come in handy. 
Pet insurance is a health insurance policy for your furry friend. Some policies can help to cover any accidents that come up. Others will help you cover accidents and wellness visits. If you are interested in this type of insurance, here is a closer look at my two favorite options. 
Embrace
Embrace is a pet insurance company that offers top of the line policies to keep your pet healthy. Although the company is not offering pet liability insurance, it can still help you save on pet-related costs. After all, pet injuries that result in emergency vet bills are very common. 
When your pet needs immediate medical care, the last thing you want is to worry about paying for the bill. Instead, you want to be present to help your pet make it through a difficult time. With that, Embrace can step in. You'll pay monthly premiums that are fairly affordable and they'll take care of the majority of your vet bills. 
With Embrace, you'll enjoy quick reimbursement, diminishing deductibles, and great customer support. If you don't want to worry about surprise vet bills, then Embrace is a good option. 
Pumpkin
Pumpkin is another pet insurance company that offers outstanding policy options. With this company, you'll have access to pet insurance that will cover your pet's medical needs. But you'll need to seek out pet liability insurance elsewhere.
If you are tired of worrying about an expensive vet bill on the horizon, then Pumpkin is a great choice. With a range of policy options, you can find a plan to suit your budget and your pet's needs. Beyond emergency medical care, the policies offer a medication option to have your pet's preventative meds shipped to your house every month. 
With Pumpkin, you'll enjoy affordable preventive care, a 90% reimbursement policy, and digital reminders that track your pet's health. You can learn more about Pumpkin today!
Pumpkin Advertiser Disclosure: Pumpkin Insurance Services, Inc. is responsible for this advertisement. Pumpkin Pet Insurance policies do not cover pre-existing conditions. Waiting periods, annual deductible, co-insurance, benefit limits and exclusions may apply. For full terms, visit pumpkin.care/insurancepolicy. Products, discounts, and rates may vary and are subject to change. Pumpkin Insurance Services Inc. (Pumpkin) is a licensed insurance agency, not an insurer. Insurance is underwritten by United States Fire Insurance Company, a Crum & Forster Company and produced by Pumpkin. Pumpkin Preventive Essentials is not an insurance policy. It is offered as an optional add-on non-insurance benefit. Pumpkin is responsible for the product and administration. Pumpkin Preventive Essentials is not available in all states. For full terms, visit pumpkin.care/customeragreement.
Summary
Pet liability insurance can protect your finances when your pet makes a mistake. Unfortunately, these instances are fairly common. Luckily, there are many options for renters to take control by getting pet liability insurance. You'll reclaim your peace of mind while being a responsible pet parent!
Read more: