Friendsgiving, Smaller Birds, And Going Virtual
2020, a year that is sure to go down in infamy, is coming to an end, but not before Thanksgiving! Whether you are in it for the time spent with loved ones, or just the green bean casserole, you have probably noticed that it feels a little different this year. Like many, you might even find yourself swapping your seat around your family's table for one in front of your computer. 
I began to wonder how Millennials, like my husband and me, are spending the holiday this year. So, I reached out to Millennials from across the country to learn how they're spending their Thanksgiving, as well as how they're breaking away from tradition. 
Friendsgiving
For me, the word "Friendsgiving" conjures up memories of Friends episodes, like the one where Rachel put the meat in the trifle. But for many Millennials, Friendsgiving is a time to gather with close friends and share in each other's merriment. For some, it is the only way that they will be spending the Thanksgiving holiday. For Benny, 32 from Portland, Oregon, it is time that he gets to spend with his "chosen family."
"My family and I don't really get together for Thanksgiving anymore, since I am an only child and live on a different coast. So I spend Thanksgiving with my partner and their friends." He says ,"I love my parents, but I also love spending the holiday celebrating my chosen family." 
One of the best things about Friendsgiving is that it can be as formal, or informal, as you would like. If you have ever hosted Thanksgiving and felt the stress of a turkey with all the fixings cooking in your kitchen, while your family is demanding to hear about your new relationship, you can probably relate. 
I spoke with Evelyn, a 30-year-old from Maine, about why she chooses to host Friendsgiving instead of gathering for a traditional celebration with family. She confirmed that Friendsgiving cuts down on stress, saying
"it all comes down to my love of hosting and my hatred of cooking. My wife cooks the bird, I buy the beer, and each of my friends brings a side dish or a party game. There is no stress allowed at my Thanksgiving. "
Smaller birds
The star of the traditional American Thanksgiving dinner – the turkey – is one of the latest casualties of Millennials like me. Usually, my husband and I would host an early dinner for his extended family and then drive to my parent's home for seconds. Due to the pandemic, our time spent with family this year won't be around a table, but instead in the dooryard of each of our parents' homes. 
This year, because of the restrictions put in place due to the pandemic,  I just can't justify cooking a twenty-pound turkey for the two of us. Instead, my husband and I will cook up all of the typical Thanksgiving fixings and a small chicken instead. According to Bloomberg, we aren't alone. Millennial families tend to be smaller than that of the generations before them and, try as they might, they just can't eat all of that turkey. When speaking with Laura, 34, and a mother of two children, she said,
"I will buy a smaller bird this year. Something big enough to feed my husband, my boys, and my parents. Maybe we will have some leftovers, but I'm not counting on it."
When I asked her why she wasn't making a larger bird she said
"usually my father-in-law roasts a big turkey and has all of the extended family over, but we've decided over the years that we prefer to have a small celebration, so that usually means a smaller turkey."
If you just can't resist making a large, traditional turkey, you might find yourself with more leftovers than you know what to do with. If you do, consider making the money you spent on all that bird and sides, stretch. I usually do this by using my leftovers, sometimes in creative ways, for my meals over the week following Thanksgiving.
In my house, the week after Thanksgiving is usually spent eating fried biscuits with molasses for breakfast, turkey salad sandwiches for lunch, and curried coconut squash soup for dinner. With the leftover chicken from our Thanksgiving this year, we might settle for a chicken pot pie. 
Going virtual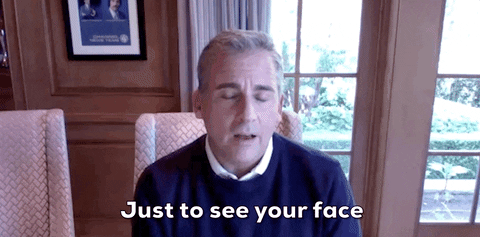 Many Millennials find themselves celebrating Thanksgiving virtually in 2020. Whether over Zoom or Twitch, you can count on some of them to be in front of their computers during Thanksgiving dinner. Due to the pandemic, this seems to be more of a necessity than a choice, but us antisocial Millennials won't complain. 
I spoke with Will, a 28-year-old from Connecticut, about how he plans to spend Thanksgiving.
"I want to go to my family's Thanksgiving dinner this year, but I have a lot of high-risk family members. Instead, I set up a Zoom so that we can all eat dinner together. I don't cook, so I'll probably order something."
But some Millennials are looking past Zoom and finding more creative ways to spend the holiday virtually. For Emily, 26, this means gathering with her online friends on Twitch.
"Thanksgiving is sort of cancelled this year. I am just going to join my friend's Twitch watch party and then play Call of Duty Warzone." She said, "none of my family is getting together this year, not that we ever really do much. I think my friends and I might make this a new tradition."
Sitting 2020 out
This year, some Millennials find themselves not celebrating Thanksgiving at all. When I asked Caley, a 26-year-old from the East Coast, how she would be spending the holiday this year, she said,
"I have no idea, probably pizza. Usually we do the whole shebang, with a full table, football, and family."
Her friend Cara, 26, said that she would
"probably not be doing much, hopefully just staying home and eating mashed potatoes."
Caley and Cara aren't alone. Many people are not celebrating Thanksgiving this year, at least not how they would have hoped. 
I had a conversation with my sister, Megan, who lives in NY, about how she and her military husband would be spending their Thanksgiving day. 
"This Thanksgiving we are going to stay at home, order Chinese, and have a movie marathon. I don't know that you would consider that celebrating. Since we are military, we are used to living in lots of different places without our family, but the holidays are always tough, definitely this year." 
When I asked her if she would normally go home for the holiday, she replied:
"Yes! We usually try to go home for Thanksgiving and love spending the holiday eating two big family dinners with both sides of our family. Because of travel restrictions placed upon us, we just can't make it happen this year like we hoped. "
Celebrating (safely) in person
Nothing beats mom's famous Thanksgiving twice-baked potatoes, or at least that is true for Sara, a 27-year-old from Maine. When I spoke with her, she was excited to see her family for Thanksgiving, with some necessary safety precautions in place. 
"My family is spending Thanksgiving COVID-style this year. Keeping it really small, only about six of us. We're going to have tables spread out, masks, and other precautions. Those of us who see each other regularly will sit at a table together and others will sit at a small table or TV tray, all spread out six feet apart."
When I asked her what she was most looking forward to, she said
"The star of the dinner is my mom's twice baked potatoes. They're so good they're literally the only reason I show up some years."
She was joking, but you have to admit, we all look forward to that one special dish. For me, it's my dad's homemade biscuits and my mother-in-law's mashed potatoes.
In times of stress, spending time with your family can be truly the best medicine. If that is true for you, and your family is getting together for Thanksgiving this year, remember to keep it small and keep it safe. You can check out the CDC's website for an updated list of precautions and best practices for celebrating in-person during COVID-19. 
Summary
Millennials have a habit of shaking things up, from food culture to the size of their families, and that doesn't stop at Thanksgiving traditions. This year, more than any other in the past, they are getting inventive and finding new ways to celebrate. 
No matter how you decide to celebrate this year, whether it be the company of your extended family around a table, or a pie from your favorite pizza joint, remember to stay safe and most importantly, stay thankful.
Read more: